At McPherson's, we are passionate about making good things better and making the most of technology and new ways of thinking. Here are some of the ways we ensure we're ahead of the game.
Internal design team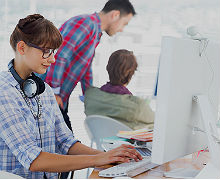 We boast an in-house design team with over 15 years' experience, and a strong belief in the adage "less is more", and the beauty of simplicity. The end-user is at the heart of all McPherson's design, focusing on what's important to them, from functionality to ergonomics, to enhancing the look of the home. Our design team and product managers scour international trade fairs, such as Canton and Ambiente, making sure we're abreast of the latest trends and innovative thinking from all over the globe.
Enduring partnership

McPherson's have partnered with D3, an award-winning boutique product and packaging design agency for 15 years. This partnership has earned accolades, such as an Australian International Design Award in 2011 for the Wiltshire StaySharp Knife and its packaging. In the following year, Wiltshire's Epicurean range of chef knives won a Good Design award.
Supporting the future of design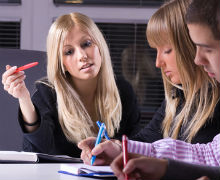 McPherson's are always on the lookout for inspiration and new ideas. We have worked as industry mentors with University of Technology Sydney's final year industrial design students for the past two years. This gives students a taste of the client relationship experience, from briefing to pitch and prototyping. We gain insights and concepts from the designers of tomorrow. It's a win-win.
Collaborating with inventors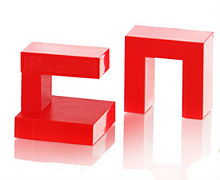 McPherson's also believes that the next big idea could come from anywhere, and we invite inventors to get in touch. A staff member from our warehousing team came up with the idea for the iconic Bar-B-Mate! We are also proud to distribute the Rice Cube (pictured right), designed by Ross Patten, an Aussie lawyer and inventor. McPherson's are always open to hearing from inventors, so if you think you might have come up with the next big thing, we would love to hear from you.