Health and Beauty Trends

"To stay updated on trends, you have to stay on top of social movements and popular culture. To be ahead means to continually evolve" - Alexander McQueen
To study fashion and trends is to study the evolution of consumers and needs. Trends can be tracked down from runway to celebrities, to bloggers to the individual. This process is much quicker now as we are growing globally and having closer connections to Europe and America. We are continually scanning the environment to what influential trends are developing to ensure we stay ahead of the game.
The recession is affecting us in many ways - one being growth in DIY and minimalist designs. Interestingly, the recession works in our favour. People don't have the money to lavish themselves but yet still want to feel pampered. This is where at home spa treatments, nail kits and DIY hair colours flourish.
This has further been enhanced by the rise of social media. Google "Nail Art" and you'll find thousands of images. Whole web pages, Instagrams and Facebook groups are dedicated to expression through Nail Art.
Nails
Nothing says "look at me" quite like glitter – it's always eye-catching. Consumers have a seemingly endless appetite for sparkly nails. Glamour Beauty voted glitter-dipped tips as their 'Must-Have Manicure'.
Some of the other trends in nails that we'll talk more about soon are:
•    Textured nails are hot. Caviar nails in particular.
•    Nail Art Kits.
•    Almond shape nails.
Lashes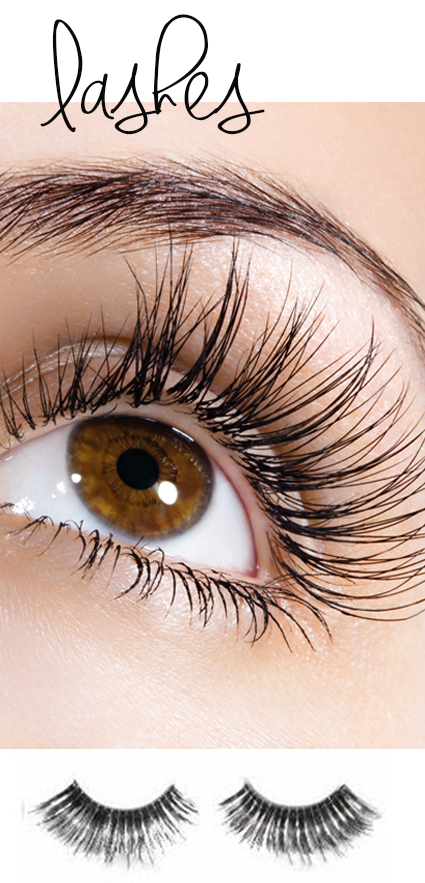 We're drawing a lot of inspiration from our favourite celebrities and their favoured brands. We are also more likely to try a lash brand that our friend suggests and stick with it.​
Lashes give you lengthening and natural effects that can be worn daily. From dark smokey eyes to a very natural look, girls are starting to open up to the idea of trying them. There is a focus on length and opening up the eye to make it look larger and fuller.
Colour enhancing lashes and mascaras that are suited to eye colours are also popular. They help to make the eye appear brighter and more striking, which is what every girl wants. The eyes have it!
Hair
When Oscar de la Renta favoured messy, low ponytails at the latest Fall runways, he signalled a return to simple elegance. As did Pucci's barely-there elegance. Simplistic styles have returned - with an edge. Low ponys can be messy, sleek or bouncy, but the Classic Pony Tail is also undergoing a transformation, utilising folds, tucks and twists. There are all sorts of styling tools to use.
Some hair trends to watch:
•    Punk styles with fishtail braids and leather inclusions. 
•    Luscious waves – created at home. 
•    Prediction: whites and peachy tones for spring.
•    Colour chalk will still be around but with a mint green accent- this has started flowing through from runways. This colour will be in nails and products also.
Male Grooming
Yes, they're doing it! With celebrity influences moving more towards stylised hair, male grooming is becoming more prominent and spoken about. Guys are swapping stories and willing to try new things.
Other Key Trends
Some of the other key 'now' trends are:
•    Monochrome: Minimalistic designs and sparing qualities. Peach accents. 
•    Floral: Flowers always say feminine and always seem to be in full bloom, but now the devil is in the detail – burst of wild colour on nails, as well as fun, floral prints on knickers, pants and mini-dresses. 
•    Heirlooms: Charms and heirlooms looking to the past. Lovely pinks mixed with leather and lace. 
•    It's Only Natural: Natural ingredients promoting healthy living are massive in products. Fresh plants and vegetable ingredients are popular. Light blues and greens will be big for summer colour wise.
 
Housewares Trends
The next 12 months looks to be as economically lean and turbulent as the last.  Brands have

to be nimble and responsive to the needs of consumers as well as meet the challenges of smaller margins and a crowded marketplace.
More than ever, consumers are going back to nature. They want fresh, natural produce and uncompromised ingredients. They are steering away from the artificial and embracing the tactile experience of food preparation with timeless utensils such as mortars and pestles gaining a renewed popularity. In times of stress, we all want to reconnect – with the earth, with food, with ourselves.
But at the same time, technology still has a place, with digital devices that play music or broadcast recipes becoming more popular. As ever, the consumer wants a bit of this, mixed with a bit of that – traditional meets cutting edge.
Let's explore some of the key kitchen and housewares trends that look to be big in the coming year...
According to WGSN – the worldwide leader in trend forecasting, "Stainless steel is a key material for the Industrial Evolution kitchen. Copper accessories and fixtures help create a functional, yet high-end look. Wood trimmings, handles and details create a contrasting finish while continuing a modernist-inspired direction." It seems that consumers are looking for the clean lines that only quality metal can provide, counterbalanced with the warmth of wood.
The focus on oven to table is set to continue as it answers quite a few concerns of the consumer – space saving, back to basics and slow cooking. Large-scale handles update saucepans, creating heavy-duty practical products. Silicone serves a new purpose when worked as a trim on stainless steel saucepans while creating an unusual contrast of materials. The designs of oven dishes take their cues from antique jelly moulds while still keeping a knowing eye on the future.
Some of the other key trends to watch are:
Reducing waste

It is estimated that 30-50% of food is discarded and never hits the intended spot of someone's stomach. New types of products are emerging to help reduce waste, both along the supply chain and in the kitchen such as recycled utensils, better measuring tools and improved storage.
Storage
Space is always an issue in the home and, as homes retreat from the McMansion-style extravaganzas of the past to more modular living, it is becoming even more important.
People are looking for clever and attractive solutions to solve their storage problems. But they are looking for more than the next plastic box. They want effortless and durable designs that mix materials such as durable black rubber and recycled glass. At the same time, they love sleek lines and washability. Minimal, organic shapes that serve both as storage and serving containers are proving popular.
Open structure baskets are ideal for storing fruit and vegetables. Electrical appliances have a pared-back, mid-century feel. Matt surfaces with minimal features create a directional look. Mixing and serving bowls can be stored one inside another for space-saving solutions.
Coffee and tea migration
People love their beverages, with specialist blends of tea and coffee reaching an all time high. Everybody is looking for the new taste sensation and, as such, tea is becoming more westernised while coffee has become extremely popular in Asia. Brands such as Starbucks and Nespresso have been focusing on expansion into the Asia-Pacific region where there is more opportunity for growth.  It will be interesting to see what flavours that region demand from future coffee blends.
Connoisseurs of specialty coffee regard coffee as an artisanal foodstuff much like wine or cheese. There is an emphasis on tracing production from bean growing right through to the coffee cup itself.
Teas are being served as cold summer floral and fruity blends. The old standard of "white and two sugar, thanks" just doesn't cut it anymore.