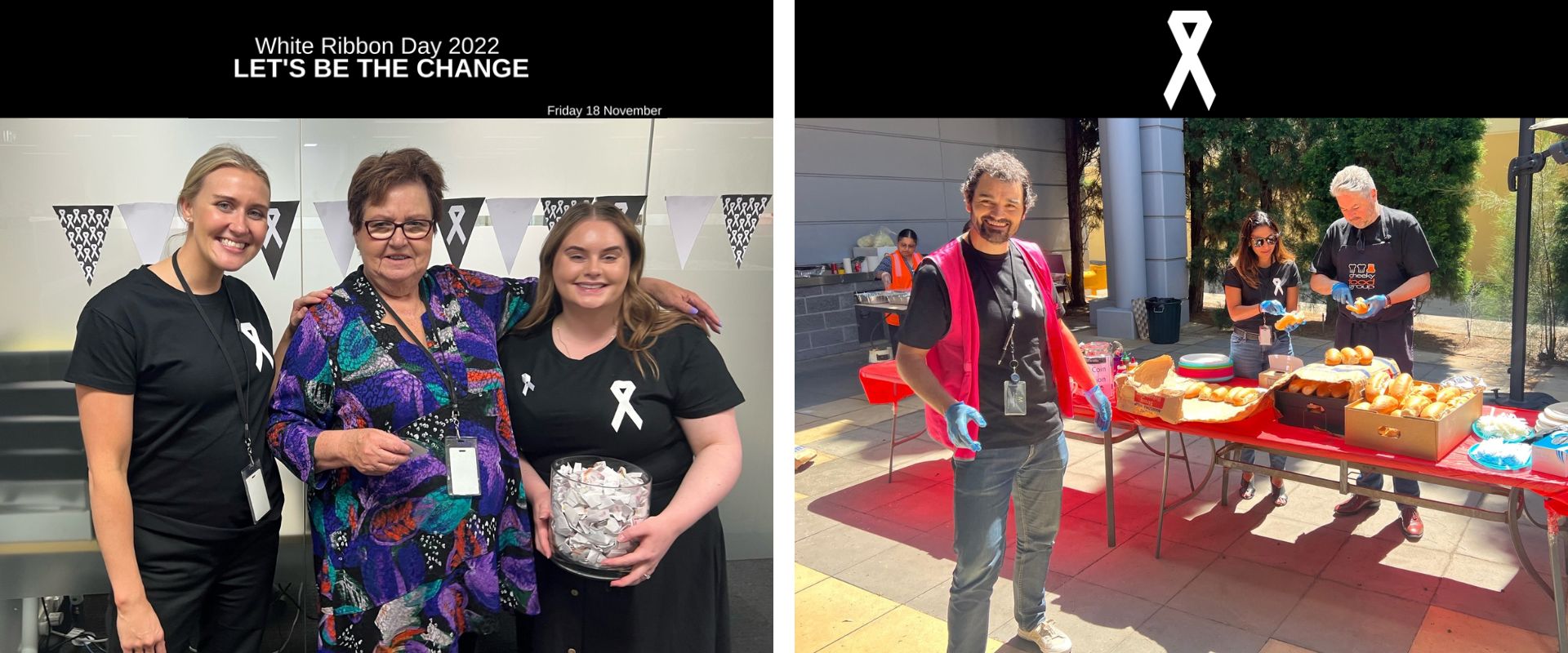 Featured (left to right): Savannah Walker, Pauline Wood, Amelia Andrews  Featured (left to right): Mark Brady, Supriya Singh, Grant Peck
The sound of sausages sizzling, bread being buttered, and laughter from over 110 people, filled the Kingsgrove Warehouse Canteen last week as our head office came together in honour of White Ribbon Day. Teams heard from wonderful host Savannah Walker, Senior People & Culture Advisor and CEO Grant Peck about the global social movement working to eliminate gendered violence.
This year's theme Let's Be the Change was all about contributing to a nation free of all forms of gendered violence, harassment, and disrespect. The key focus was on meeting people where they're at, including men and boys, to ask what they can do to make change in their own lives and the wider community.
A huge thank you goes out to everyone who took the time to donate and participate in the events across our offices to raise awareness and funds for such an important cause. Donations across all offices totalled an amazing $1,500. With McPherson's matching every dollar a total of $3,000 was raised for White Ribbon Australia – A phenomenal result!
We look forward to making our White Ribbon Day events even bigger and better next year – Let's be the change! 
Published 23rd November 2022