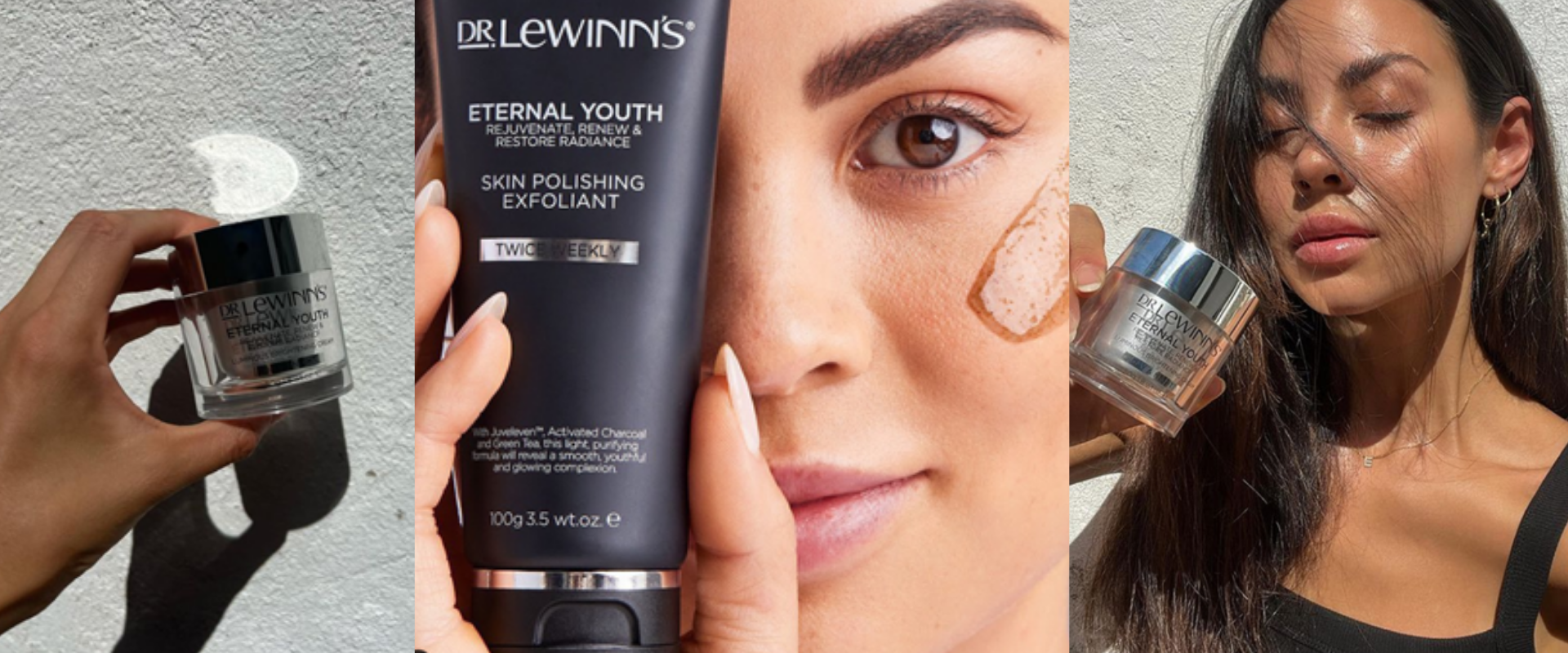 With over 200k Instagram followers, Beauty & Fashion Influencer, Eileen Cassidy was the perfect match for the Dr. LeWinn's Eternal Youth relaunch!
Following a successful Eternal Youth renovation campaign last year, Eileen's genuine and engaging content made her the perfect partner for Dr. LeWinn's Eternal Youth, a luxurious sub-range with Juveleven™, a powerful hexapeptide that helps to rejuvenate skin cell appearance by 11 years. Eternal Youth helps slow down the visible signs of ageing, leaving skin feeling and looking rejuvenated.
With her positive energy and genuine love of the Eternal Youth range, Eileen regularly posts on her Instagram what products she uses and how. In addition, she has created several YouTube How-To videos guiding Eternal Youth lovers on how best to use the entire range.
Last month Eileen posted "It's been 9 months since I started using the Eternal Youth range from @drlewinns ~ Having good, consistent skincare routine has been the biggest game changer for me! My skin has been LOVING it!!'
Dr.LeWinn's look forward to a continued partnership with Eileen. Check out Eileen's Instagram and the full Dr.LeWinn's Eternal Youth range now!
Published 2nd March 2022