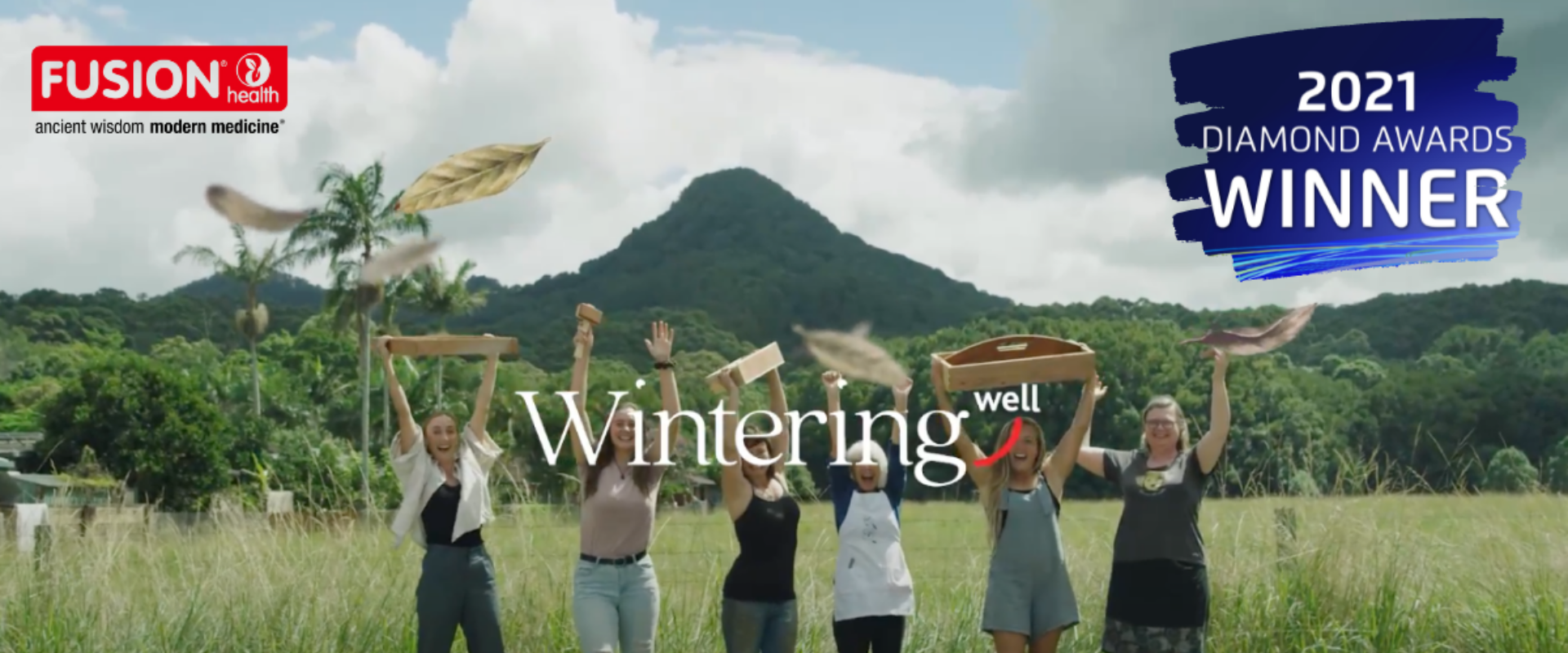 Fusion Health's Wintering Well Campaign has been named as the winner of the Self Care Excellence Award at the Consumer Healthcare Products Australia 2021 Diamond Awards. 
CHP Australia is the peak body representing manufacturers and distributors of consumer healthcare products with Chief Executive Officer, Dr Deon Schoombie stating "Our judges are always looking to reward leading-edge creative work, innovation and best practice, and it is encouraging to see that even in such a turbulent year, the field was particularly competitive."
The Diamond Awards celebrate marketing and sales excellence in the consumer healthcare products industry and attract participation from companies such as Bayer, GSK, Arrotex, Care Pharmaceuticals, along with brands such as Ethical Nutrients.
These marketing awards are judged by a panel of external industry experts and recognise campaigns that are not only innovative and compelling, but also support the quality use of medicines and marketing best practice. A panel of independent judges assessed the Marketing Awards on the campaign challenge, objectives, strategy, execution, health literacy focus, and results. To view the panel of judges and to read more about the 2021 CHP Australia Diamond Awards please visit the CHP Australia website.
McPherson's would like to congratulate all the 2021 Diamond Award winners alongside our Fusion Health marketing team.
Published on 24th November 2021