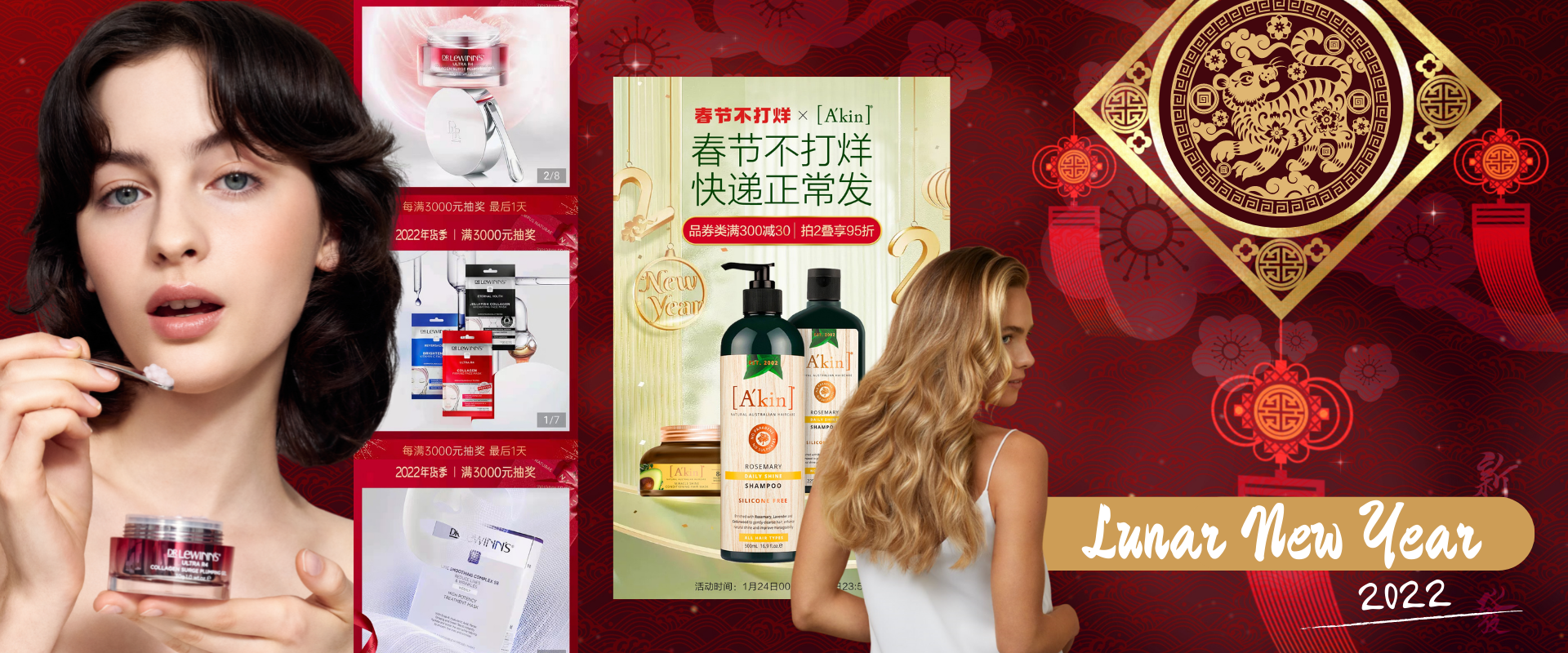 Chinese New Year, also known as Lunar New Year or Spring Festival, falls on Tuesday 1st February 2022, starting a year of the Tiger!
Celebrations of Lunar New Year traditionally last for 16 days and are celebrated by Chinese communities across the world. Each year is associated with one of the 12 animals in the Chinese zodiac. The festivities usher out the old year and are meant to bring luck and prosperity in the new one. There are family banquets and outdoor spectacles featuring firecrackers, fireworks and often dancing dragons to celebrate.
McPherson's has operations throughout China and to celebrate Lunar New Year, Dr. LeWinn's and A'kin have created some extra special promotions for the celebratory events happening across the festival. Dr. LeWinn's has a bundle offer of face sheet masks in the VTN Chinese New Year special livestream and there will also be an exciting lucky draw event that features Dr. LeWinn's Collagen Surge and face sheet masks.
The A'kin store will participate in the Tmall event: "Non-Stop Shopping Throughout CNY" with extra coupons and discounts on selected products.
McPherson's would like to wish you a Happy Lunar New Year!
Published 1st February 2022