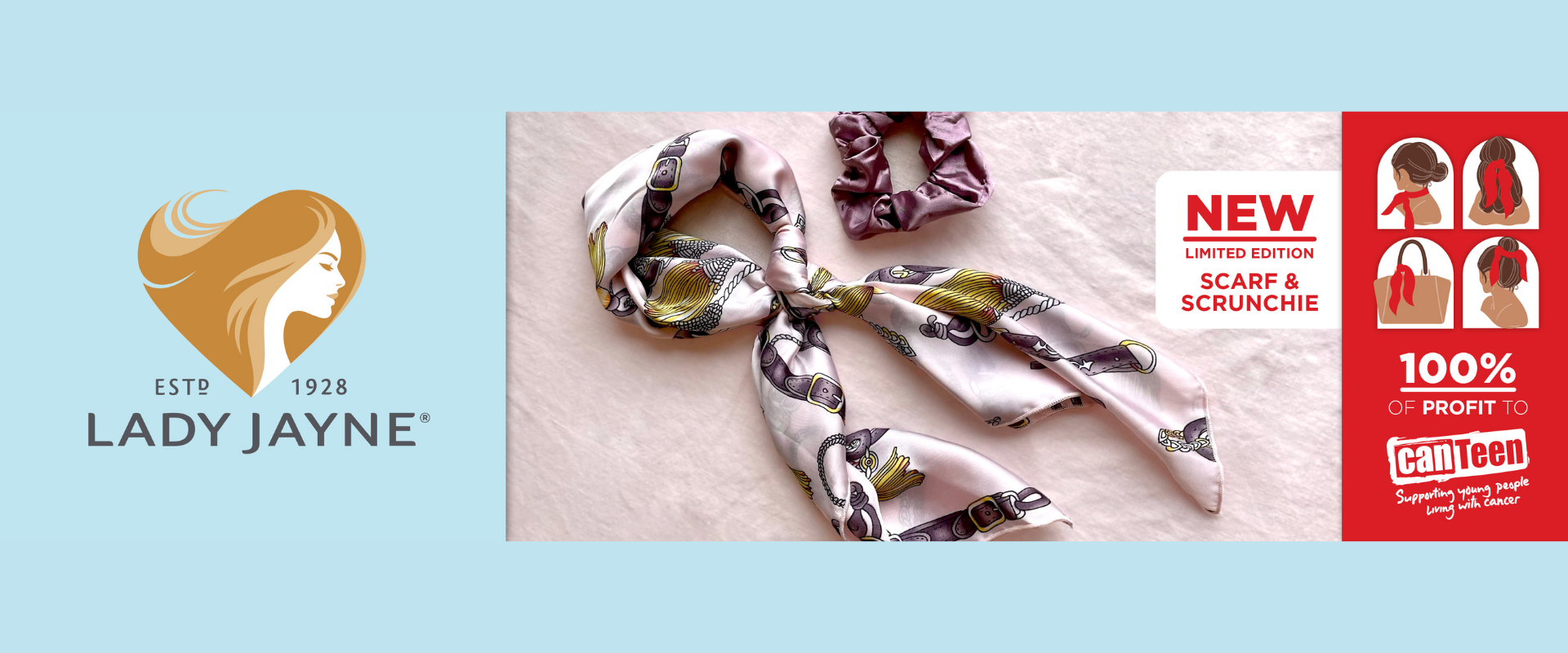 Lady Jayne has just embarked on an exciting new partnership with the New Zealand charity CanTeen this month.  An amazing partnership with a purpose to support rangatahi (Maori meaning: young people) aged 13-24 impacted by cancer across the country.  Whether they're dealing with the cancer of a loved one or their own diagnosis, CanTeen's mission is to ensure they don't have to face cancer alone.
A gorgeous limited-edition Lady Jayne scrunchie and scarf set has been created, which will see 100% of the profits donated to the charity. The set features a stunning chain print satin scarf and matching scrunchie which really captures the heart and youthful spirit of CanTeen.
The aim of the Lady Jayne and CanTeen NZ partnership is to raise further awareness of the work the charity does. Each year, around 4,200 rangatahi are impacted by cancer, and from the day of diagnosis to long past remission, CanTeen stands beside them every step of the way.  
The limited-edition set can be used in a multitude of ways. The scrunchie can be worn to tie hair up or around the wrist to add a playful splash of colour to an overall look. The luxe-feel scarf can be worn as an elegant hair cap and tied under the chin, or be fastened, with its ends flowing, in the hair around a neat bun or a romantic half-up do. For a sweet effect and touch of sophistication, the scarf can be worn traditionally around the neck, or tied around a handbag or tote bag as a finishing touch of colourful style.
The Lady Jayne and CanTeen limited-edition scrunchie & scarf set is now available exclusively through Chemist Warehouse NZ and selected New World and Pak n Save stores.
Published 23rd March 2022