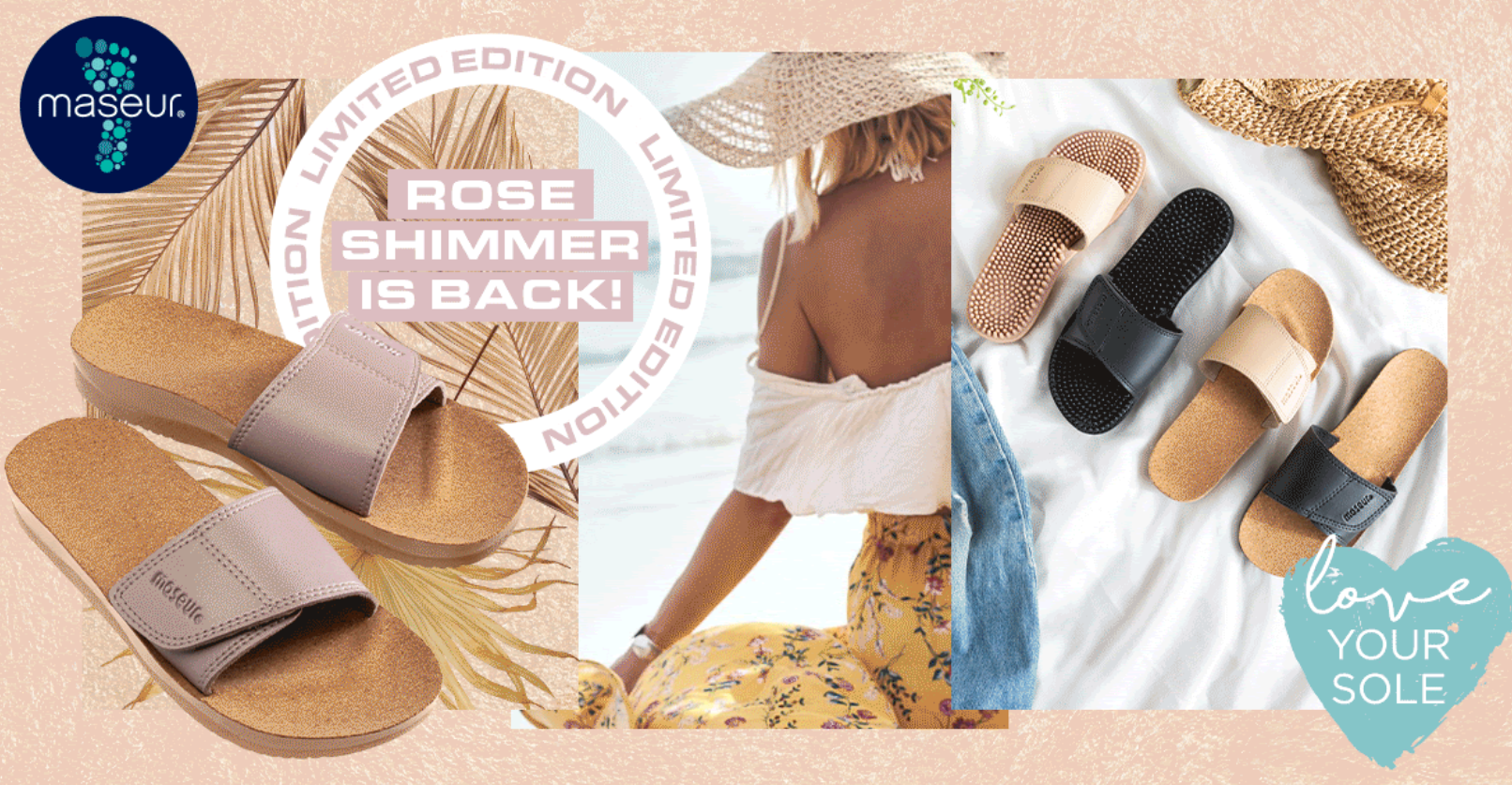 You know summer is calling when Maseur sandals walk out the door. After recording the highest month of e-comm sales ever, Maseur is proving to be a summer essential for our online customers.
Limited edition rose shimmer is back and we hear it is on-trend this season! Not to mention, to add to the every growing popularity of Maseur sandals, our brand is also celebrating its recent ranging on well-known online fashion retailer The Iconic.
The Maseur brand has been around for over 30 years and is now appealing to younger, fashion-conscious consumers. Visit the Maseur website this summer.
Published on 10th December 2021