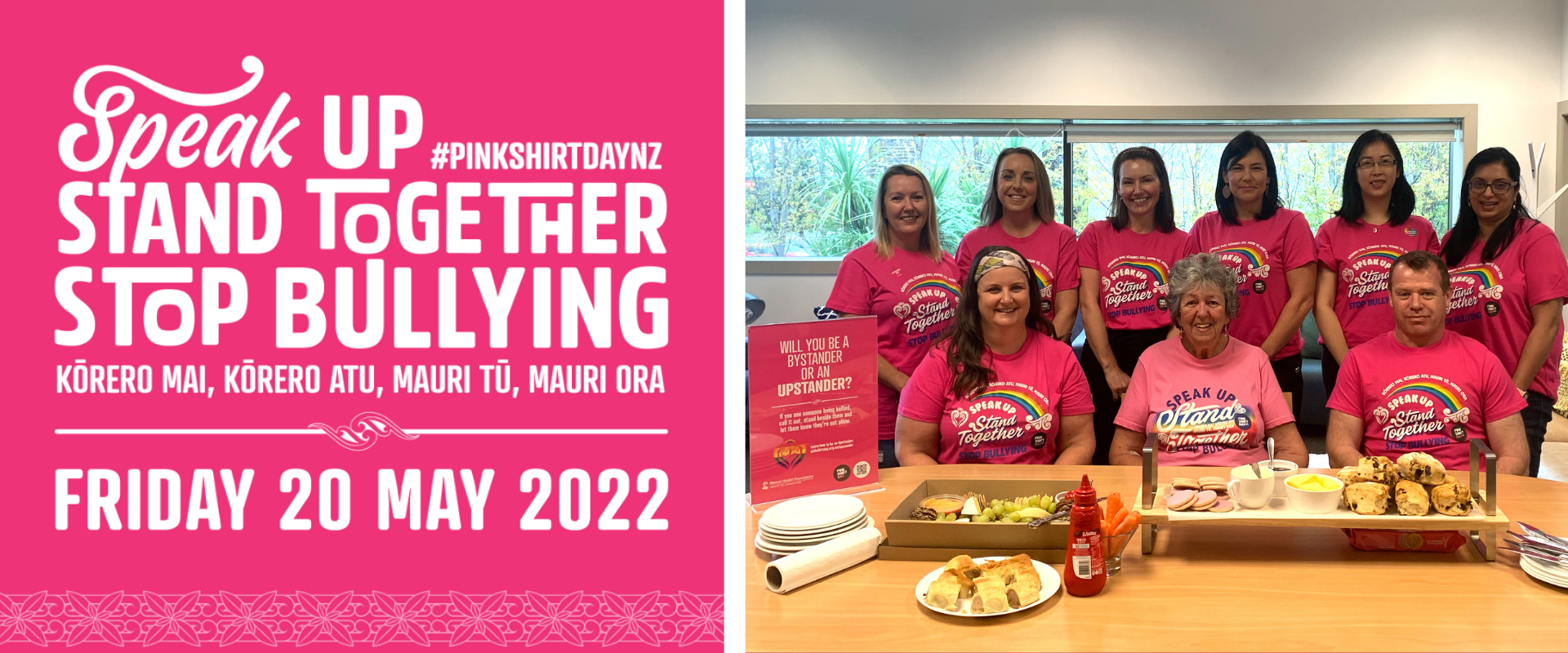 Our New Zealand office came together on Friday 20 May to share a wonderful morning tea in support of Pink Shirt Day. Pink Shirt Day is about working together to stop bullying by celebrating diversity and promoting kindness and inclusiveness. It's about creating a community where all people feel safe, valued, and respected, regardless of gender identity, sexual orientation, age, ability, religion, or cultural background.
The New Zealand team purchased the official pink t-shirts for all employees with 100% of net proceeds going to The Mental Health Foundation of New Zealand. Even our Field Sales Representatives wore their Pink T-shirts on the road in support!
Pink Shirt Day began when two students took a stand against bullying after a new student was harassed for wearing pink. Aotearoa has been celebrating Pink Shirt Day in since 2009 and the campaign grows stronger and larger every year.
By donating to Pink Shirt Day, you're supporting the Mental Health Foundation to reduce bullying; through raising awareness about bullying prevention, funding education workshops and supplying thousands of free resources that promote inclusive workplaces, schools, and communities.
If you would like to learn more about Pink Shirt Day New Zealand, please visit the website.
Published 18th May 2022