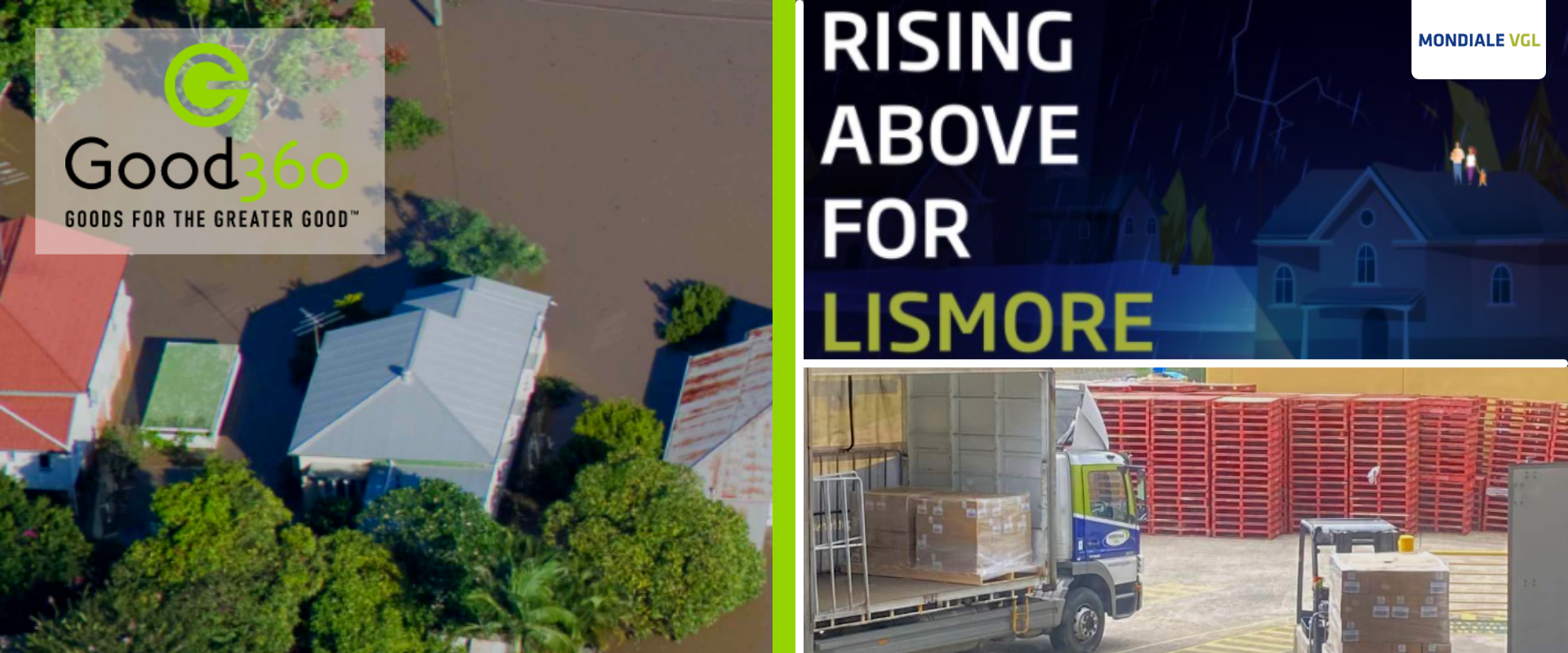 On 23 November 2021, the Bureau of Meteorology (BOM) officially declared that Australia was in a La Niña, a complex weather pattern that leads to higher rainfall along with more intense cyclones. The onset of La Niña has seen extreme weather events across the eastern seaboard.
These events have led to the news of recent floods impacting parts of NSW and QLD, leaving thousands of Australians displaced. We feel it is important when those around us are in need we help where we can, so McPherson's has partnered with Good360 and Mondiale VGL to help flood victims across the country.
McPherson's has donated a substantial amount of A'kin Hand Wash to Good360's Flood Appeal and Mondiale VGL Flood Disaster Donation Drive, so they can support local communities in need. Featured above are the pallets of hand wash leaving the McPherson's Kingsgrove Warehouse on their way to support those affected by the devastation.
Mondiale VGL is one of Australia's largest privately owned international freight forwarding companies, delivering a comprehensive logistics system for all worldwide trade lanes through an extensive global network. Mondiale VGL started the "Rising Above For Lismore" drive for the community of Lismore who were devastated by the recent floods.
Good360 is a matchmaker, connecting brand-new goods donated by businesses to people and communities who need them the most. Good360 matches the right goods, to the right people, at the right time through all stages of disaster recovery, to help local communities recover and rebuild, providing hope and dignity.
Their approach to Disaster Recovery is strategic and sustainable. Using a coordinated and collaborative approach, to deliver what's needed at each stage of disaster recovery.
Since March 2020, Good360 has connected more than 14 million items to disaster affected Australians, including almost 877,000 requested goods (valued at $6M RRP) specifically to flood affected communities.
McPherson's is so pleased we are able to support those in need during such a tumultuous time and we will continue to look for new ways to offer help and support to those affected by floods.
Published 6th April 2022