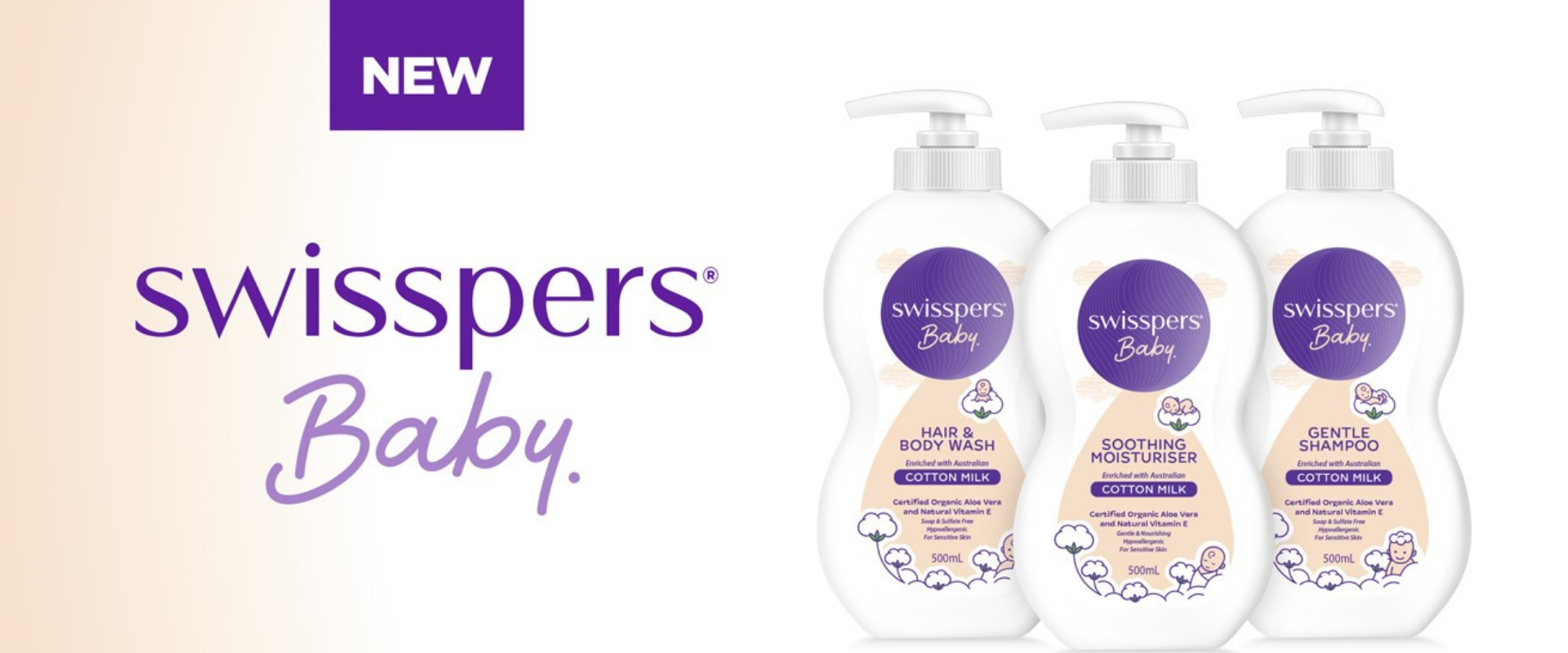 The wait is over! Last month Swisspers® Baby launched into Chemist Warehouse, featuring the three products in the range. All infused with natural Cotton Milk the Swisspers® Baby Hair & Body Wash, Soothing Moisturiser and Gentle Shampoo are now available both instore and online at Chemist Warehouse.
A newborn's soft, delicate skin is a truly wonderful gift of nature, and every mum's instinct is to protect it for as long as possible. Which is why Swisspers® Baby has harnessed the natural power of Cotton Milk.
Hidden inside the delicate fluff of the cotton boll (proudly sourced from Australian cotton farms) are the natural oils and extracts which make up the real goodness of the cotton plant. We take those extracts and turn them into a nourishing cotton milk emulsion which we infuse through our formulas, along with Organic Aloe Vera and natural Vitamin E, to create Swisspers® Baby care.
Free from irritants, but rich in fatty acids and Omega 6 and 9, it helps soothe and calm redness and irritation that can be caused by dryness. Gentle, natural and pure, with the natural power of Cotton Milk, it's a great choice for keeping your bubba's skin as soft and pure as the day they were born.
The Swisspers® Baby range offers everything you need to look after your little bundle of joy - the gentle choice for keeping baby's skin soft and pure!
Watch the Swisspers® Baby video now.
Published 17th February 2022